Development
Perio Protect | Doctors | Patient | Hygenist | Development | Research | Request Info| Our Method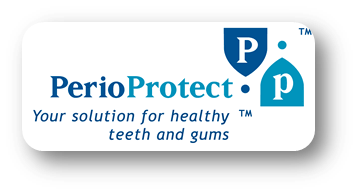 Perio Protect offers two programs that will help you develop your dental practice, connect your practice to our network of independent dentists, and help you promote the Perio Protect Method of treating gum disease according to FDA guidelines. The tools in these programs will assist you with staff training, patient education, marketing, advertising, and attracting referrals. For program ordering information, email us at support@perioprotect.com or call us toll-free 1-866-693-3400.
In-Office Practice Development Program – Option I
In-Office Practice Development Program:
Lobby brochures
Table-top Lucite holder for brochures
Patient informational and educational DVD
Patient usage instructional DVD
Staff training DVD
Patient promotional letters
To see what others are saying click here.
Perio Protect in the news!
Click here to watch a 5 minute video segment.
Martin Avenue Pharmacy is your licensed
Perio Protect Provider
To view Frequently Asked Questions,
click on the following link: FAQs
Download our Perio Protect Order Form
====> Click here to Request Information <====