Our Sites
Other websites by Martin Avenue Pharmacy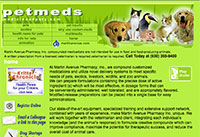 Medicine4Pets.com – At Martin Avenue Pharmacy, Inc., we compound customized medications and utilize novel delivery systems to meet specific needs of pets, exotics, livestock, wildlife, and zoo animals. We can prepare formulations containing the precise dose of active ingredient(s) which will be most effective, in dosage forms that can be conveniently administered, well tolerated, and are appropriately flavored. Modified-release preparations can be placed into a single base for easy administrations. Let us know how we can help you and the animals in your care!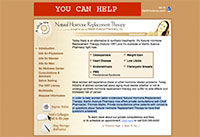 NaturalHRT.info – Today there is an alternative to synthetic treatments. It's Natural Hormone Replacement Therapy (Natural HRT) and it's available at Martin Avenue Pharmacy right now. In order to help women better understand Natural Hormone Replacement Therapy, Martin Avenue Pharmacy now offers private consultations with Chief Pharmacist, Thomas Marks. Private consultations allow patients with concerns or questions about Natural Hormone Replacement Therapy to have their questions answered.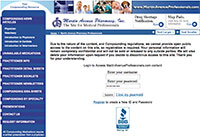 MartinAvenueProfessionals – This is Martin Avenue Pharmacy's premium site for medical professionals only. Hundreds of articles and newsletters are provided for medical doctors, veterinarians and dentists.  Access content by medical specialty, such as: Colorectal, Dental, Dermatology, Family Practice, Pain Management, Ophthalmology, Podiatry, and Veterinarians.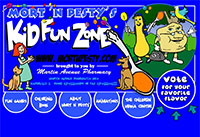 Kid Fun Zone – Mort and Pesty love to hang out here in the Martin Avenue Kid Zone. There are onlinbe games and a coloring book and animations featuring Mort n Pesty!