Shop Online
Shop Online at these websites for the same brands you can find in our store: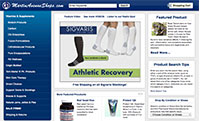 Martin Avenue Shops – MartinAvenueShops.com is a subsidiary of Martin Avenue Pharmacy, Inc. MartinAvenueShops.com offers Pharmacist recommended Vitamins, Minerals, Nutritional Information and the best prices on Tom Marks R.Ph. custom compounded products.  Shop from brands such as Future formulations, Pure Encapsulations, Carlson Labs, Origin Biomed, Orthomolecular products, RX Wellness, RX Skin CArte Therapy, and Smart Choices as well as medical braces from FLA and medical compression and support stockings from Jobst, FLA Activa, Sigvaris and Medi. Online volume discount pricing is valid for orders placed via the internet only. Phoned in orders will be charged suggested retail pricing.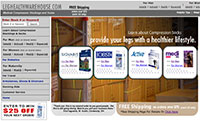 LegHealthWarehouse – Save money on Compression Socks and Stockings, Diabetic Socks, Travel Socks, Sports Performance Socks, Maternity Stockings, Arm Sleeves, Gloves, Donnig Aids and more from the best national brands including : Jobst, FLA Activa, Sigvaris and Medi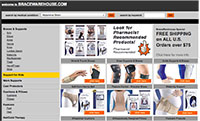 Bracewarehouse – Get low prices on athletic and support braces, work supports, wheelchair cushions and pillows, cast protectors, posture control, night splints, wrist and thumb braces, wrist splints, Knee Supports and braces, hernia belts, shoulder braces, heel pads and insoles from national brands such as FLA, Soft Point, Safe-T-Sport, Prolite, Double Lobe, Therall, Healwell, and more!